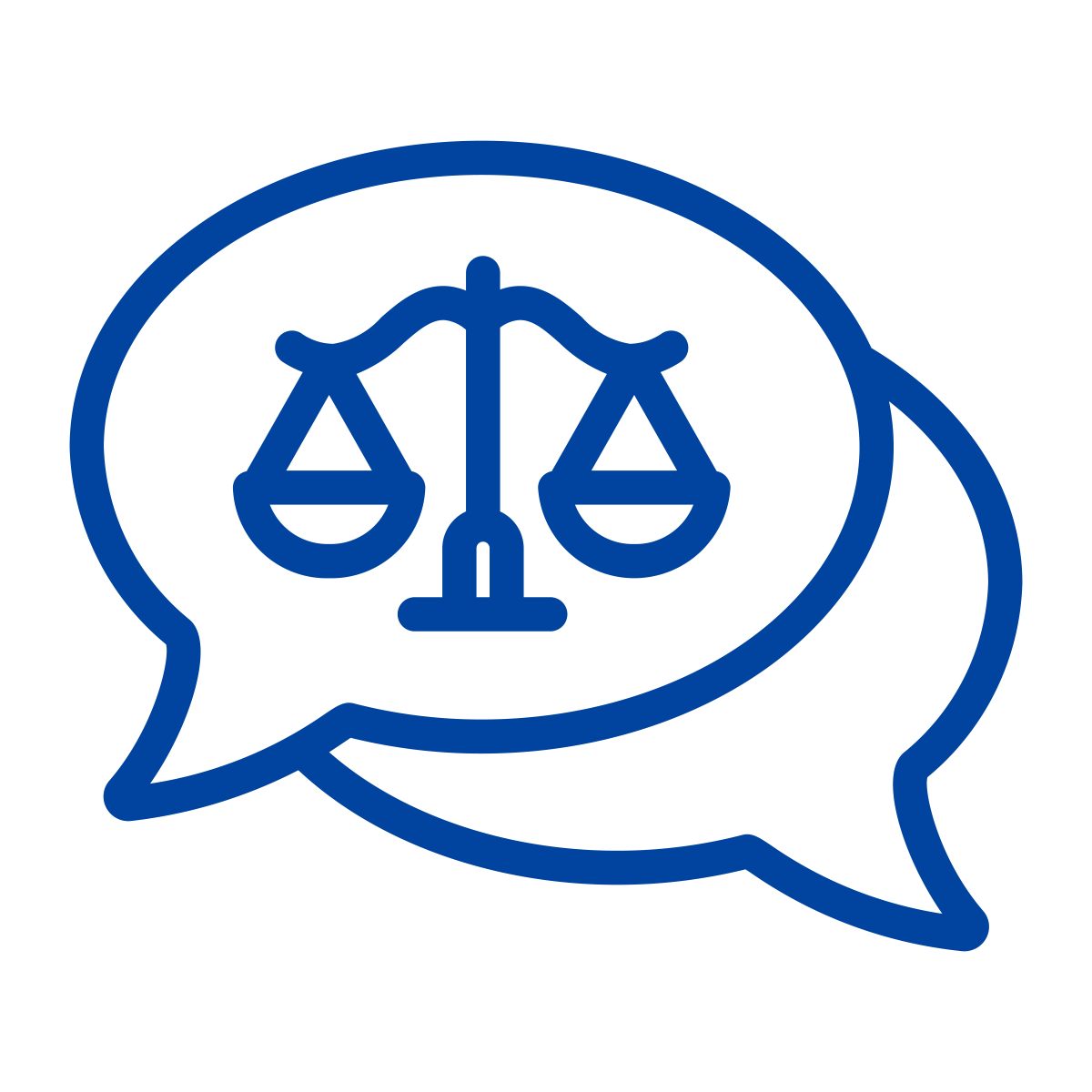 The immigration legal aid sector is at breaking point. It has been for several years, with serious consequences for individuals in need of representation, and practitioners who are beyond stretched.
MiCLU, together with Islington Law Centre, recently responded to two consultations regarding legal aid in the UK and a government proposal to increase legal aid rates by 15% for work undertaken under the Illegal Migration Act.
We highlighted increasing barriers that prevent vulnerable individuals accessing justice, and the growing challenges for practitioners providing immigration services under legal aid.
We believe the proposal to increase rates for Illegal Migration Act work is highly inadequate and likely to be counter-productive.
To ensure the quality provision of legal advice for all migrant communities in the UK, more needs to be done, including, at minimum, a rate increase for all types of immigration and civil legal aid.
The slow destruction of legal aid
Legal aid fees have not increased since 1996. Rather, they were reduced in 2011 and have not been adjusted in line with inflation. Meanwhile, in relation to initial asylum applicants, legislative changes have added not only complexity but also volume to the work needed on each case.
Combined with cuts to legal aid, legislation changing the scope of legal aid (most notably through the Legal Aid, Sentencing and Punishment of Offenders Act 2012 or LASPO) resulted in the dismantling of the legal aid sector. Individuals and firms have departed the legal aid sector leaving large parts of the country as advice deserts.
Demand by far outstrips supply in immigration legal aid now and these deserts will only grow unless action is taken to address the exodus of experienced legal aid lawyers and encourage new entrants.
Further, by taking a large number of matters out of the scope of legal aid, LASPO made legal assistance beyond the reach of many individuals from migrant backgrounds. This has frequently resulted in people being unable to extend or regularise their status.
Having unresolved immigration status means being unable to work and support one's family legally, which can easily lead to destitution or exploitation. All of which leads to great additional cost for other services, such as the NHS, local authorities, schools and the charitable sector.
Overwhelming need
We receive numerous requests for representation of asylum seekers, including children and young people who cannot find a legal aid representative willing to take their case. Individuals from specific countries or those with complex cases particularly struggle to obtain representation. We are frequently contacted by social workers, trafficking support workers and are aware from contacts in local authority children's services that asylum seeking children are not able to obtain legal advice and representation in relation to their claims. We are also aware of numerous vulnerable families who cannot access representation to support them to regularise or maintain their immigration status.
From work with our partner organisations, we know that the vast majority of clients we advise at outreach cannot be placed with providers, with waiting times of six months average and in excess of six months not uncommon.
Even placing initial asylum claims has become near impossible, such that third sector organisations are focusing significant resources on supporting individuals going through the asylum process without representation to know their rights.
The chances of gaining representation are further reduced for clients whose case raise any degree of complexity, such as may be the case for individuals who have been trafficked, where the age of a child is disputed, 'mixed' cases in which issues also relate to Article 8 rights or deportation.
MiCLU is a London-based legal aid provider serving the local community, however in the last year we have been contacted by referring organisations and local authorities from well outside our area and from across England seeking representation for their clients.  Islington Law Centre also receives a vast number of enquiries from all areas of the UK and globally for assistance with immigration cases.
Given the dearth of legal aid provision, it has become virtually impossible for individuals to self-refer to legal aid providers. As a result, third sector organisations largely have to intervene to support individuals to access advice.
Counterproductive proposal
Government statistics are that 45,000 people were detected arriving in the country by small boats in the year ending March 2023. The need for representation for this client group is pressing and remains a priority with the passage of the Illegal Migration Act.
But, if a higher rate is paid for just one type of work, this will likely incentivise at least some providers to prefer to take on this type of work with calamitous consequences in other areas of immigration legal aid. We believe that the proposed change could be counterproductive and reduce rather than increase access to justice, particularly, but not solely, for those with complex claims and whose claims form part of the asylum backlog.
The government's proposal to increase the fees for one small area of asylum/immigration work simply cannot address the ongoing capacity crisis.
Any increase will only be meaningful if it achieves sustainability across the sector, securing current providers and attracting new ones, in order to meet the demand and ensure access to justice for individuals in need of asylum/immigration advice irrespective of when they entered the UK.
We call for a meaningful evaluation of the rate for immigration legal aid fees as a whole, with a view to:
Remunerate legal aid work at a viable and sustainable rate;
Invest funding in professionals who wish to enter, qualify and stay within the sector;
Simplify billing/payment so providers can access remuneration in a straightforward way that encourages providers to take on complex work and manage cashflow;
Reduce the administrative/compliance burden upon providers, particularly those who have been assessed as providing Excellent or Competence Plus level services under Peer Review and on audit;
Increase interpretation and translation fees need so that practitioners can afford to access professional supervision.
Vulnerable individuals are unable to access justice. If the government is serious about ensuring quality legal aid provision it should cease its attacks on 'lefty lawyers' and commit to making structural changes to legal aid to ensure that it is financially viable for the future.
Click here to read MiCLU and Islington Law Centre's response to the National Audit Office's consultation regarding legal aid in the UK.
Click here to read MiCLU and Islington Law Centre's response to the Ministry of Justice's consultation on legal aid rates for work under the Illegal Migration Act.