Earlier this week we were were excited to help launch new research by Christine Beddoe that considers how Home Office delays put young unaccompanied asylum-seekers at risk of trafficking.
Young people from Shpresa Programme who took part in the research hosted and presented at the event. Their voices have been captured in a companion guide to the main research report, in which they speak about their experiences and how delays have impacted their physical and mental health, relationships, their sense of self-worth, and their trust in the system – all vulnerabilities that traffickers will seize upon.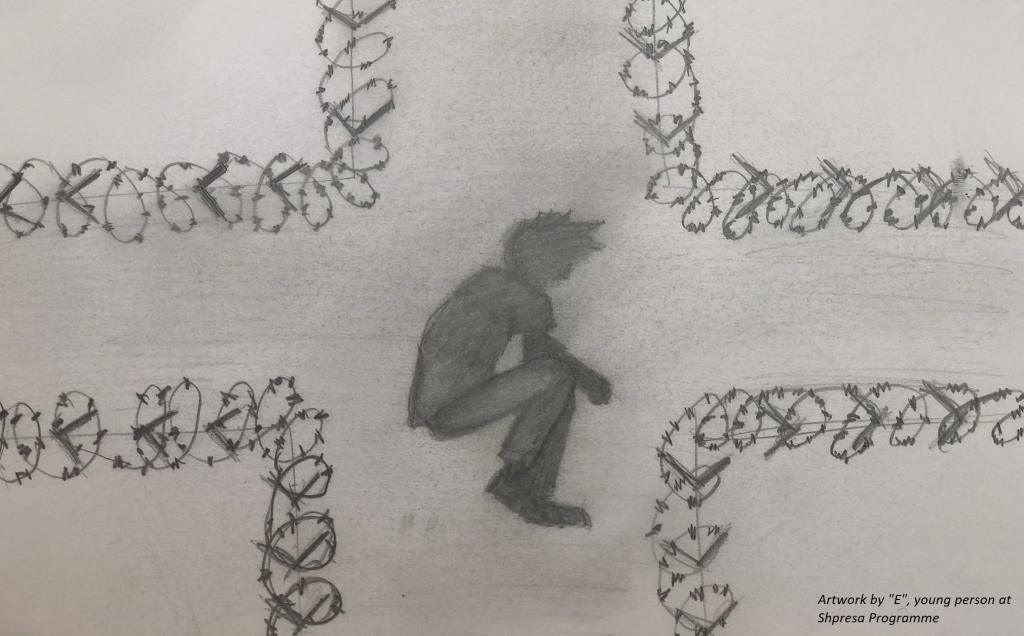 Speaking alongside the young people and Christine was David Neale, from Garden Court Chambers, who highlighted the importance of the research:
"This timely report by Christine sheds significant light on a problem that many of us in the legal sector have experienced. Asylum-seeking children and young people often face inordinate delays in receiving a decision on their asylum claim, leaving them in limbo without a secure immigration status and without permission to work or claim mainstream benefits. The position has been worsened by the COVID-19 pandemic.
"It's well known by those of us working in the field that this inordinate delay leaves children and young people more vulnerable to trafficking and modern slavery, for a multitude of reasons. Having an insecure immigration status with no right to work leaves many children and young people in straitened economic circumstances and with a sense of hopelessness. It also significantly worsens their mental health, and inhibits treatment for and recovery from PTSD and other mental health conditions. Young people's economic vulnerability, mental ill-health and sense of hopelessness can make them easy prey for exploitation by criminal gangs. These risks can arise both for young people who have been trafficked in the past, and for young people who have not. This important research, which draws on the existing literature as well as new case studies, provides fresh evidence for this phenomenon.
"The UK has legal obligations under Article 4 of the European Convention on Human Rights and under the European Convention on Action against Trafficking in Human Beings to provide protection to victims of trafficking. This report suggests that that important objective is being defeated by the long delays in dealing with asylum cases, which is exposing children and young people to avoidable risks. This is a systemic problem, and in some cases the delay may be legally challengeable.
"This report will be very useful in a range of contexts. Lawyers who are thinking about challenging delays by judicial review will find this report to be useful evidence, coupled where appropriate with expert evidence about the effects of delay on the individual claimant. MiCLU and my colleagues at Garden Court are intending to deliver a seminar that will go into more depth about how this report could be potentially used in court. Organisations supporting asylum-seekers should also be mindful of the findings of this report and of the need to provide appropriate support to children and young people who are experiencing delays."
To read more and download the research click here.