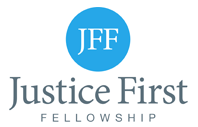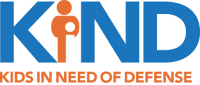 We are excited to welcome two new members of the MiCLU team: Esme Madill, who joins us as a Justice First fellow trainee solicitor, and Christine Benson, who is helping to expand MiCLU's work on the Kids in Need of Defense UK project.
Esme began her career as a social worker and since 1998 has offered consultancy services to the not-for-profit sector. She brings a wealth of experience from her work with grassroots refugee community groups. Having co-founded Refugee Action York and End Child Detention Now, since 2004 she has carried out considerable work for Shpresa Programme supporting trafficked women and unaccompanied asylum-seeing children from Albania. In recent years the need to find good quality legal representation for clients has been a major pressure on Esme's time. As a consequence she decided to retrain as an immigration practitioner. She completed the LPC in 2015 and will undertake seats in housing, immigration and asylum at Islington Law Centre, and a secondment in community care law.
Christine is a solicitor and has specialised in publicly funded immigration and asylum law since 2002. She has worked at Wilson Solicitors, Freedom from Torture and in May 2017 she moved to Islington Law Centre where she represented children caught up in the European Refugee crisis as part of the Migrants' Law Project strategic litigation project. Christine will be working alongside specialist children's asylum and immigration solicitor Anna Skehan to expand MiCLU's work through Kids in Need of Defense UK, managing and mentoring a pro bono programme of legal representation for undocumented migrant children and young people where there is inadequate, or no legal aid representation, available.