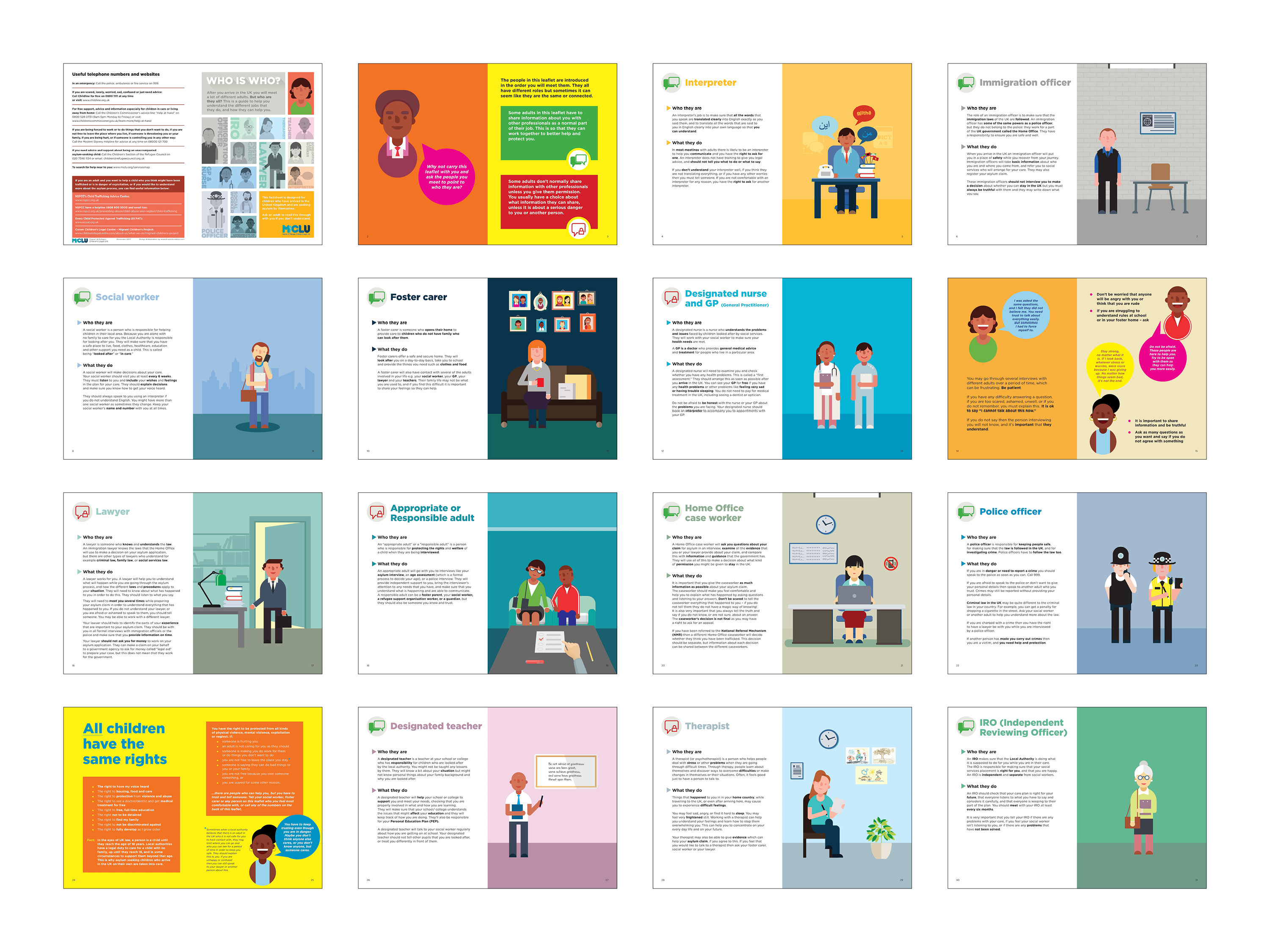 MiCLU are excited to announce the launch of our new information booklet, Who is Who? 
Who is Who? is designed for unaccompanied asylum-seeking children in the UK, to explain who the many different professionals are who they are likely to encounter, how they can help them, what their rights are, and where they can go to seek help.
Children can read the booklet directly in their own language, or support workers can read it with them. It can be downloaded for printing, or read online.
The booklet is available so far in five different languages (English, Arabic, Albanian, Romanian, Farsi, and soon Chinese) and we are looking for volunteer translators to help us translate into more languages – please be in touch if you know of anyone who can assist or if you have any other feedback.
Wondering what services are nearby that a refugee child might be able to access?
We have also launched a services map, which includes entries for over 300 services that can be accessed by migrant and refugee children and young people, searchable according to area and keywords.
The map can be updated through a contact form so that NGOs can notify us of changes to their services or suggest other organisations to add. We hope that users will help us grow the map and improve access to information about services for children and young people, through providing feedback on its use and sharing information.
Finally, if you've ever been stuck understanding immigration or asylum terminology, take a look at our glossary.
The glossary aims to provide simple explanations of asylum and immigration terminology which can be used to help migrant and refugee children and young people understand, for example, decision letters sent by the Home Office, or as a useful tool for anyone working with and supporting migrant and refugee children.
Suggestions and feedback are welcomed.