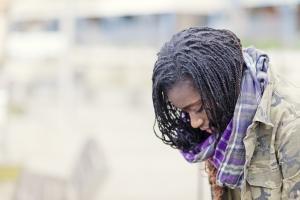 In July we announced that the government agreed to reinstate legal aid for separated and unaccompanied children in immigration cases.
This important concession was the result of The Children's Society's 5-year campaign and legal challenge, brought with the help of Islington Law Centre and MiCLU.
See below for a case note giving the background to the challenge as well as guidance on the interim period and practical information for legal aid providers, prepared by Roopa Tanna of Islington Law Centre, part of the legal team in The Queen on the application of the Children's Society v The Lord Chancellor.
Interim guidance for practitioners
Deborah Thackray
2018-08-29T15:14:53+01:00
As entitlement to legal aid is governed by primary legislation in the form of LASPO, a Statutory Instrument is required to be laid before parliament via the affirmative resolution procedure before LASPO can be amended to reinstate legal aid for this group.
TCS and their legal team, together with other stake holders, are therefore consulting with the Ministry of Justice in relation to the content of the Statutory Instrument and any guidance to be issued to Legal Aid Agency caseworkers.  The intention is that the Statutory Instrument will be laid before parliament by 31st December 2018.
Until the Statutory Instrument is approved by parliament, legal aid will not be formally restored for unaccompanied and separated children in relation to immigration matters.  In the meantime therefore, the Lord Chancellor has issued guidance to Legal Aid Agency caseworkers in the form of a letter dated 26 July 2018 letter dated 26 July 2018 which indicates that:
a. Caseworkers ought to operate on the basis that there is a strong presumption that under Article 8 of the European Convention on Human Rights unaccompanied or separated children (children under the age of 18 who have been separated from both parents) require legal aid in relation to non-asylum matters.
b. In light of this presumption, applications by or on behalf of unaccompanied and separated children in relation to non-asylum immigration matters need not be supported by detailed evidence in relation to issues relating to vulnerability and ability to participate in proceedings without legal aid (as this will be presumed)
TCS and their legal team have raised concerns that this may not be sufficiently clear to practitioners in relation to the issues conceded by the Lord Chancellor in the context of the litigation. However, Ministry of Justice officials have confirmed that the minister's intention is to give effect to the issues conceded, and the above should therefore be read by LAA caseworkers to preclude the need for detailed representations or evidence in relation to the complexity of immigration matters or the importance to the individual concerned as these will be presumed in accordance with subparagraph b) of the guidance.
Broadly speaking, an ECF application accompanied by evidence that the applicant is a child who is unaccompanied or who is separated from both parents, and needs advice and representation in relation to immigration matters, should be sufficient to secure a grant of ECF for that child without more.
In addition to seeking ECF for 'stand alone' immigration matters, practitioners representing unaccompanied asylum seeking children in relation to their asylum claims, appeals against refusal of asylum, refusal of further leave on asylum or Article 3 grounds can now secure funding for 'mixed' claims such as those based on Article 8 ECHR.
Practitioners should consider whether further work could be carried out in relation to evidencing that child's private and family life in the UK, ability to comply with any aspect of the immigration rules, or the potential to register as British.  This may be the case where children have spent long periods of time in the UK, or have particular needs as a result of trauma, health problems, disability or being a Looked After Child.
TCS and their legal term urge practitioners to make applications for ECF for unaccompanied and separated children as widely as possible.  There are many vulnerable children in need of immigration and advice who may turn 18 before the Statutory Instrument is laid before parliament. At present there is no clarity around transitional provisions for children who have 'aged out' since LASPO came into force or whilst primary legislation is amended, and it is important that we, as a sector, protect their position.