Meet Ola, who has just received her A-level results: great news! Until she gets home to find her mum in a difficult situation…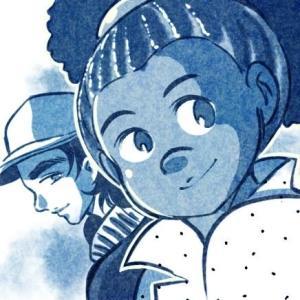 Smart, outgoing and popular, Ola is desperately trying to keep a secret from her friends.
At the start of the school year she meets a new transfer student, Sai. As Ola and Sai get to know each other their connection begins to grow, that is, until Ola's secrets start to catch up to her.
"Ola," a new web comic created by Positive Negatives with the help of MiCLU through Kids in Need of Defense UK, follows the love story of two teenagers facing the challenges confronted by thousands of young people in the UK who are undocumented and have irregular immigration status.
The first episode of Ola has just been released and new episodes will be released on Mondays and Thursdays.
If you'd like to get a notification of the new episodes please click on the comic subscribe button.
The newly released comic has been co-created with:
– Let us Learn, an ambitious organisation of young migrants, who advocate for migrants to be allowed to fully contribute to UK society.
– Kids in Need of Defense UK who help children and young people access pro bono legal support so that they can enjoy their entitlement to citizenship, or start their journey to permanent status.
– Asia Alfasi, who migrated to Scotland after growing up in Libya – and has since won several national and international manga awards.
To read more, visit http://positivenegatives.org/comics-animations/undoc/about/